LOVE THY NEIGHBORHOOD PODCAST
– TRUE STORIES TO HELP YOU –
NAVIGATE MODERN CULTURE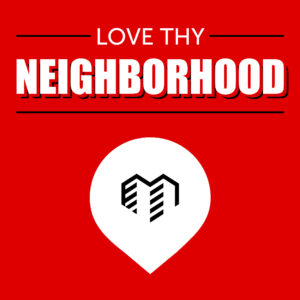 "AMAZING AND AUTHENTIC."
– Christianity Today
Like a movie for your ears, every episode we choose a compelling topic to wrestle with and put together interwoven stories to explore that topic. It's not a Bible study or a sermon. It's a series of gripping, funny, sad and intimate stories of people grappling with what it means to follow Jesus amidst the cultural issues of our time – set to a soundtrack to immerse you. Come along with us as we take a nuanced dive into what it looks like to be a person of Christian faith living in the modern world. Hosted by Jesse Eubanks and produced by Anna Tran.
JOIN OUR PATREON COMMUNITY!
Looking for a specific topic?
Are you interested in being a guest on one of our shows? Do you want to have Jesse as a guest? Have an interesting topic for us to explore?
Contact our podcast team: podcast@lovethyneighborhood.org.
The Love Thy Neighborhood podcast is funded by generous donors just like you. Make a one-time or recurring donation to the Love Thy Neighborhood podcast. All donations are tax-deductible.
Wanna give via mail? Send your gift to:
Love Thy Neighborhood, 1143 S. 3rd Street, Ste. B, Louisville, KY 40203
with "Podcast" on the memo line.
$50
$100
$250
Other