In February 2023, claims of a spiritual revival drew over 50,000 people from all over the world to a small town in Kentucky. What they discovered would become a turning point in the lives of thousands as both social media and the Spirit of God reshaped a community. This is the untold story of how it all began and what unfolded over the next 16 days.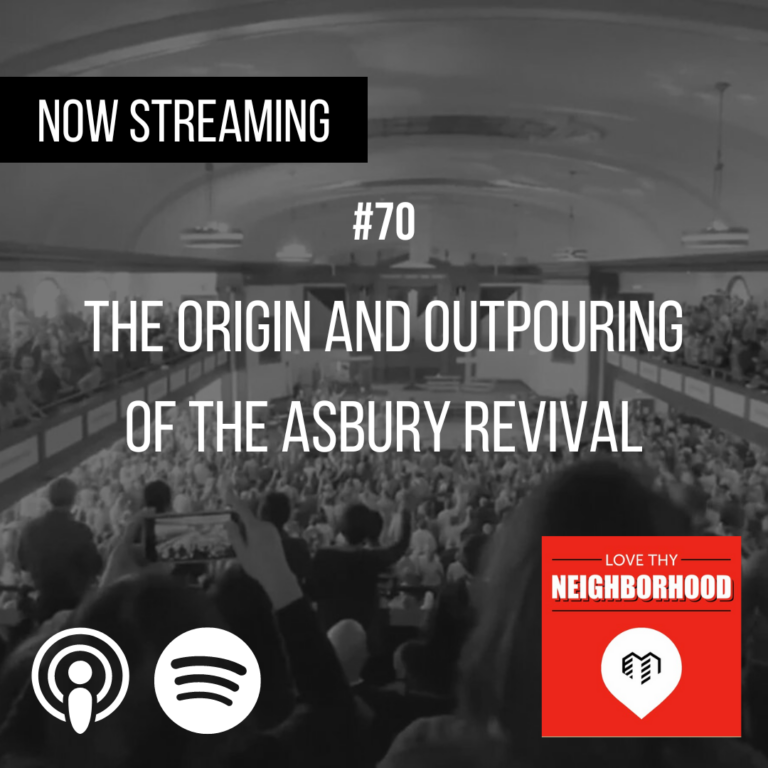 CREDITS
Special thanks to our interviewees Lena Marlowe, Lexie Presta, Asher Braughton, Dr. Sarah Baldwin, Greg Haslehoff, and Mark Singleton. Thank you also to Dr. Craig Keener.
Senior producer and host is Jesse Eubanks.
This episode was produced and edited by Anna Tran.
This episode was written by Anna Tran with Jesse Eubanks.
Music for this episode comes from Blue Dot Sessions, Lee Rosevere, and Murphy D.X.
JOIN THE NEIGHBORHOOD
Join our Patreon for exclusive content like livestreams, merch and bonus interviews.
SUPPORT THE PODCAST
Our podcasts are made possible by generous donors like YOU!
Give today to continue supporting great content.