ABOUT LOVE THY NEIGHBORHOOD
VISION & MISSION
Love Thy Neighborhood's mission is to disciple Christians to serve their neighbors, cultivate healthy relationships and follow Jesus in their culture and context.
Our vision is a community of relationally and culturally competent Christians who walk together in the life and lifestyle of Jesus.
To accomplish this, we run urban missions programs for young adults, as well as provide discipleship content through podcasts, workshops and books for people from all walks of life.
We are a discipleship & missions agency.
HISTORY
In 2005, LTN Founder Jesse Eubanks launched an urban missions gap year program for young adults at a local homeless shelter.
9 years later in 2014, Jesse and Kiana Brown launched Love Thy Neighborhood to expand that gap year program to provide more service opportunities to young adults and aid more understaffed ministries here in Louisville. To date, over 325 young adults have now participated in one of Love Thy Neighborhood's urban missions programs and have donated over $3 million dollars worth of volunteer service to local nonprofits free of charge.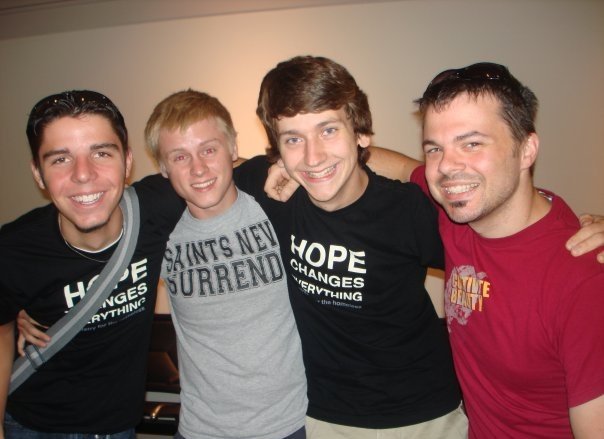 In 2017, the Love Thy Neighborhood podcast was launched to inspire people through true stories of Christians following Jesus in modern culture. If you baptized NPR, you'd get our show. Through the years, the podcast has been on the charts in dozens of countries around the world and has done partnership episodes with The Holy Post, Christianity Today, The Gospel Coalition, The Happy Hour with Jamie Ivey, Black History for White People and more.
In 2018, The EnneaCast was launched to help people learn how to build better relationships with God, others and themselves. A mix between a workshop, an interview and a game show, we have interviewed such notable guests as Dr. Russell Moore (Editor-in-Chief, Christianity Today), Phil Vischer (The Holy Post, VeggieTales), Sharon McMahon (@sharonsaysso), Ryan O'Neal (Sleeping at Last) and Dr. Dan Allender.
In 2023, LTN launched RelateBetter to provide tools to help people build better relationships. We have provided workshops and coaching for individuals, couples, churches and Fortune 500 companies.
Our goal remains to help people walk in the life and lifestyle of Jesus.