This month, we're launching a brand new podcast called Things We Couldn't Say. It's one-part journalism, one-part therapy and one-part campfire conversation. Check out our first episode where we unpack all the things we couldn't say about the recent LTN episode The Truth About the Enneagram. Want to know how Jesse and Anna changed their minds about the enneagram? Find out here.
The Love Thy Neighborhood podcast is the show YOU help us make for everyone. Things We Couldn't Say is the show WE make for you as a thank you for your support.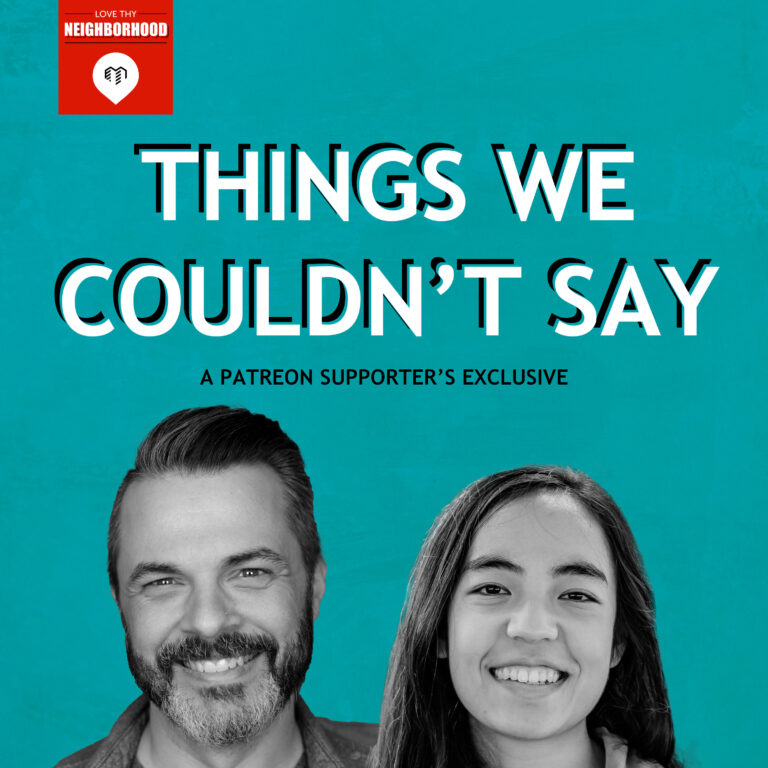 Resources
https://www.patreon.com/lovethyneighborhood
Credits
Senior producer and host is Jesse Eubanks. Co-host is Anna Tran.
This episode was produced and edited Anna Tran.
Music for this episode comes from Blue Dot Sessions and Podington Bear.
JOIN THE NEIGHBORHOOD
Join our Patreon for exclusive content like livestreams, merch and bonus interviews.
SUPPORT THE PODCAST
Our podcasts are made possible by generous donors like YOU!
Give today to continue supporting great content.