In the last episode, we told stories exploring where the gospel meets gun violence. In today's episode, Jesse Eubanks and Anna Tran will reflect on all the things they couldn't say about gun violence, interview author and professor Michael Austin about the relationship between Christians and guns, explore what conservatives and progressives each get right and wrong about gun violence and how the way of Jesus is better, and make a phone call to someone around the world to see what they're doing right now to make an impact on today's topic.
Join us on Patreon to hear Michael Austin's response to our 3 extra questions.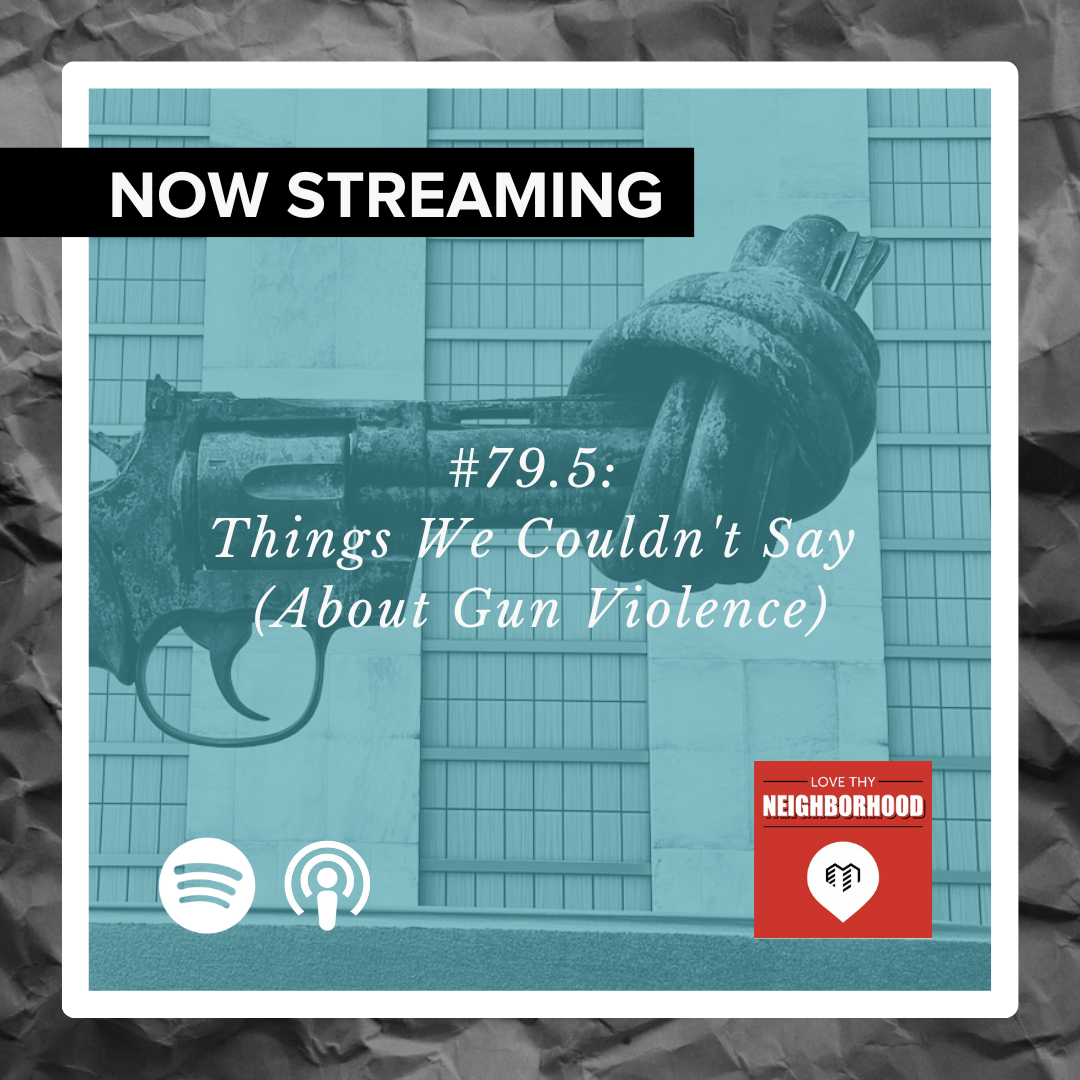 Love Thy Neighborhood Podcast Credits
Special thank you to our interviewees Michael Austin and Rose Smith
Senior producer and host is Jesse Eubanks, co-host is Anna Tran
Anna Tran is our producer and audio editor.
Music for this episode comes from Murphy D.X.
SUPPORT THE PODCAST,
JOIN OUR PATREON!
Our podcasts are ONLY made possible by generous donors like YOU!
A gift of $25 or any amount makes relevant, nuanced, Christ-centered content available for you. A gift today makes this great content available for all!
AND you get access to exclusive content like livestreams, merch, bonus interviews and MORE!