A 10 WEEK SUMMER URBAN MISSIONS PROGRAM FOR YOUNG ADULTS
Summer 2024 Intensive
May 28, 2024 – August 3, 2024
Application open!
APPLY NOW!
Bring social change with the gospel by working with an innovative nonprofit and serving your urban neighbors.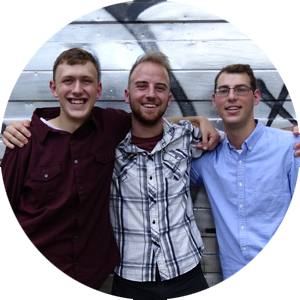 Experience community like never before as you live and do ministry with other Christian young adults.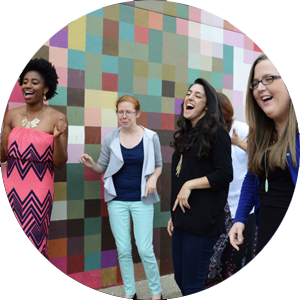 Grow in your faith by walking in the life and lifestyle of Jesus and being a part of a vibrant, healthy church.
In LTN, I couldn't hide from my community. I was exposed. This was the best thing that could ever happen to me.

Ellis

Intensive Alumni
I was dragged way out of my comfort zone, but that is exactly where God wanted to take me.

Jessica

Intensive Alumni
LTN definitely challenged my worldview. It opened my eyes to what is actually important in life.

Addison

Intensive Alumni
As a part of their summer of urban missions, LTN Intensive members serve the community by interning with one of our nonprofit Service Site partners 21 hours per week. During this time, LTN Intensive members help to meet the needs of our community in the areas of homelessness, crisis pregnancy, healthcare, refugees, construction & low-income housing, education, podcasting, visual arts and more. View All Service Opportunities
What do our alumni have to say about their experience serving with Love Thy Neighborhood? How does LTN shape the lives of young adults in the years following their service?
SIGN UP FOR AN INFO SESSION
You will be part of an urban missions summer program that is centered on the gospel of Christ.
Grow in your wisdom through discussing specially selected books, films and podcasts.
Move beyond idealism and concepts as you come into contact with new events, worldviews and people.
Gain invaluable practical experience as you serve on the frontlines of an innovative nonprofit.
Grow in your self-awareness and relational health as you learn more about the way you perceive, process and present to the world.
Spend time at the end of the summer celebrating the work the Lord has done in your life and the lives of your teammates.
Learn to set goals and build relationships with the people living around you.
Dive into the scriptures, spiritual disciplines and the wisdom of God as you grow in your faith and apply it to your life.