Want to explore biblical social justice or racial identity? Get these free tools!
What is biblical social justice? Does such a thing exist? How does the God of the Bible want me to love my hurting neighbors?
What is racial identity? How can Christians talk about our racial identities with each other? What has shaped my own ideas about race?
Answer these questions and more with our free new tools! Sign up below!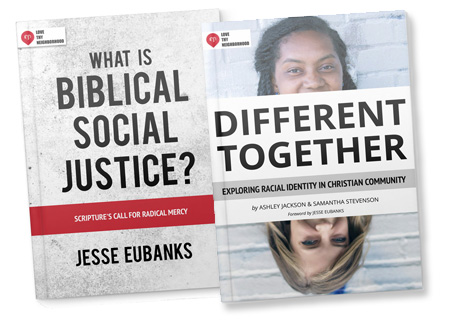 Want to explore greater Christian community? Get the free tool here!
Download Created for Community: 9 Steps to Building Better Christian Friendships – a simple but powerful tool to help you build the type of Christian community you've wanted.
In this handout, you will discover:
How to create a triad group where you will connect deeply with 2 other Christians regularly
How to share your life in ways that make you feel known and understood
How to experience the gospel in your closest relationships
To be loved, you must be known. So, let's build a better Christian community – both for your sake and for the world. Sign up below!
---
TOOLS TO HELP YOU
2 of the most important topics of our time explored in simple, helpful workbooks. Perfect for individuals or small groups.
GET YOUR FREE GIFTS!
---