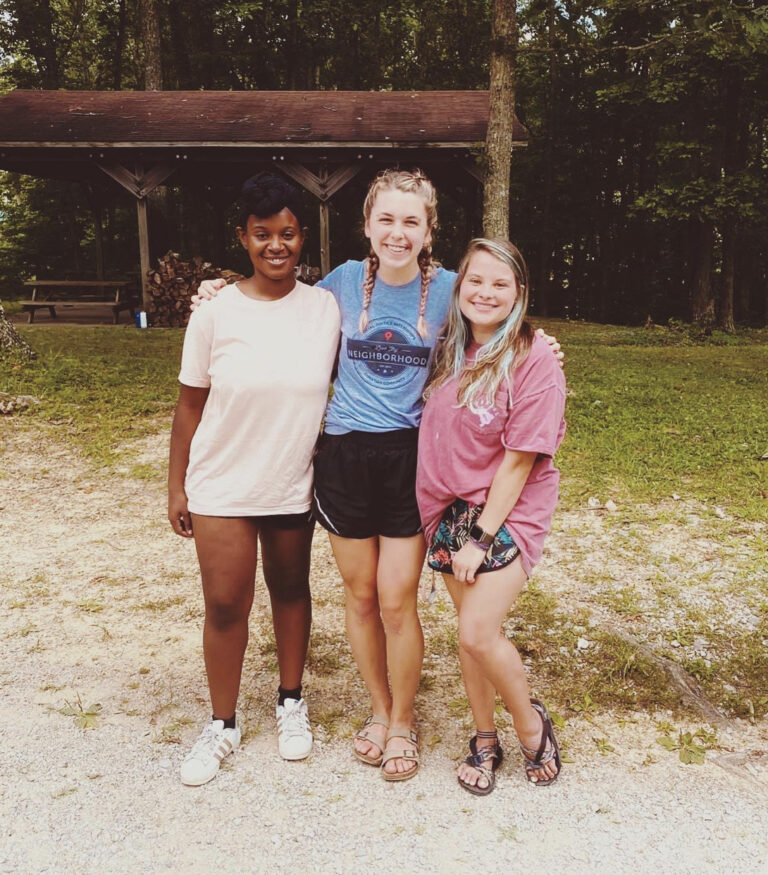 We're in the age of espresso, highways, and instant access to everyone on our smartphones. We're living in a microwave culture, but Jesus was not a man of the microwave. He took his sweet, sweet time. Slowed down. Laughed, talked, and dined with friends for hours. He went away when he needed space to sit, pause, be quiet, and bring his heart to Daddy. Jesus' lifestyle is counter cultural—but it's been called the best way.
This is the Jesus I met summer of 2020 in Louisville, Kentucky. 
Before Love Thy Neighborhood, I had always been the listener. But I'd disappear before others could get close enough to hear my heart. And then came 2020, and my heart was too desperate to love and be loved. I was aching deeply. I had to try. Had to quit hiding and let myself be seen. Show up. Go all in. Don't hold back. Bring my real, true self. Enough of the deception. Abide, wait, sit in the truth. This is what Jesus told me to do. 
Gradually, gradually, with great fear and trust building slowly, I shared my life, stories, heart. I opened up myself to love. Midnight kitchen conversations with Qwinlyn. Tears turning to laughter in the car with Autumn Grace. Hours on the back porch—the three of us, my LTN teammates. Abiding, together. I found that loving and being loved is not the stuff of the microwave, toaster oven, or instapot. Thank God. Thank God real love is far too valuable to be condensed into a moment.
This isn't a crazy new revelation. We see it in the natural world. Our daily bread. But bread doesn't just happen. It must be made. Land must be purchased. Soil, tilled. Seeds, planted, harvested, crushed. Water, purified. Oil, pressed. Dough, kneaded, allowed to rise, then baked in the fire. Life must be made in the little, insignificant, ordinary moments. It's the stuff of daily bread—which is our healing. 
Love healed me, summer of 2020. The kind of love that shows up for prayer and Bible time every morning with a soft, sleepy, faithful smile. The kind of love that carpools every day. The kind of love that notices the misunderstood one. Does the job no one wants to do. But it's not beautiful, stunning, exotic, or exciting most of the time. Usually, it just looks like sitting. Waiting. Slowing down. Quieting enough to hear. Walking in truth like repentance, confession, and without fear. 
I found Jesus in an altogether different way that summer. He was reversing the old and inviting into the new. And what's been happening? Well, it's healing me, saving me, changing me, delivering me. Over the past three years, it's bringing freedom. Freedom to walk in truth, openness, honesty. Jesus is making me more whole, more safe, more real. This is where I'm remaining—in the person of Jesus. In the ripping open of the tangible daily bread and the squeezing out of the sweet, aged wine. This is building love, truer love, inside and around. Healing is spreading, deliverance is coming. I want to say goodbye to every other way and just choose this one, this one countercultural Jesus way.  I am my Beloved's, and he is mine. Right here, right now. There is abundant life.