ABOUT JESSE EUBANKS
Jesse Eubanks is the Founder and Executive Director of Love Thy Neighborhood. Love Thy Neighborhood is an urban missions agency putting young adults on the front lines of nonprofit work. Through social action internships and Christian community, they've helped over 300 young adults transform from people who THINK about justice to people who are DOING justice.
Jesse is also the host of the Love Thy Neighborhood podcast, a documentary storytelling program which recently reached #3 on iTunes in Religion & Spirituality that explores the intersection of social action and Christian community. He is also the host of the show Love Thy Neighborhood presents: The EnneaCast – a podcast exploring the enneagram of personality. Relevant Magazine also named him one of the top 50 Christian artists and activists making an impact on culture in America.
He's been married to his wife Lindsay for 15 years and they have two beautiful children together. They live in Louisville, KY.
Love Thy Neighborhood wants Jesse to pursue healthy rhythms of home, work, and community. As such he allows for a limited number of speaking engagements each year. He speaks on  college campuses, at conferences, and other venues on urban missions, Christian community, personality, justice & mercy. We would love to visit other groups of people and share what we're learning. To book Jesse for your next event complete the form below.
If you are interested in booking a private Enneagram workshop please see our Enneagram Workshop page.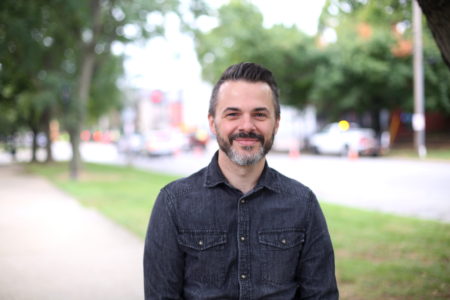 ---
Book Jesse as a Speaker
---
VIDEO & MEDIA OF PREVIOUS CHAPEL SERMONS & TALKS:
National Student Leadership Conference
OTHER MEDIA:
Urban Ministry Podcast of SBTS
PAST CONFERENCE & WORKSHOP DATES:
Legacy Conference – 2018 – 2019
International Conference on Missions – 2014-2018
Urbana Conference – 2018
Private Enneagram Workshops – 2014-2021
National Collegiate Week – 2007-2009
ENNEAGRAM WORKSHOP: Enneagram workshop info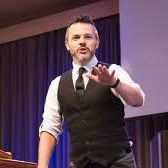 Book Jesse as a Speaker
---