---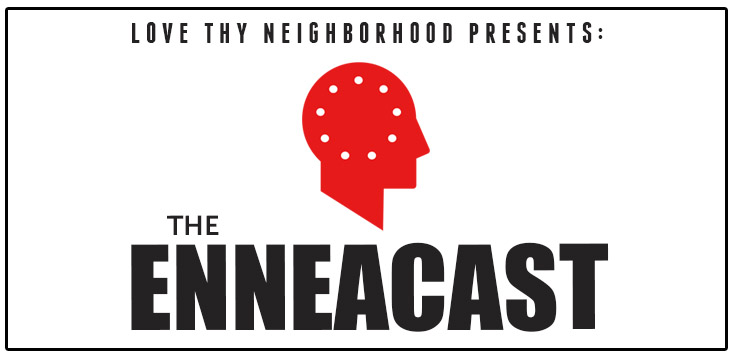 ---
---
How does the way we're wired affect our life? The EnneaCast explores personality, relationships and the gospel through the lens of the enneagram – with a little twist up our sleeves. Each episode features enneagram coaches, authors and counselors sharing their wisdom and playing funny games based on their personality. A production of Love Thy Neighborhood, The EnneaCast is hosted by Jesse Eubanks and Sam Stevenson.
Be a part of the conversation! Submit your questions by visiting @LTNpodcasts on Facebook, Twitter or Instagram.
---
PODCAST EPISODES
---
---
ENTER OUR CONTEST!
2 grand prize winners will receive tickets for themselves plus a friend to attend our next enneagram workshop in Louisville! 5 runners-up will receive original artwork by host Jesse Eubanks based on the 9 transformative virtues of the Enneagram!
ENTER FOR YOUR CHANCE TO WIN
---
Our podcasts are funded by generous donors just like you.
Choose your amount to make a one-time or recurring donation to the Love Thy Neighborhood podcast. All donations are tax-deductible.
If you prefer to give your donation via mail, you may send your gift to:
Love Thy Neighborhood, PO Box 17642, Louisville, KY 40217
and put "Podcast" on the memo line.