---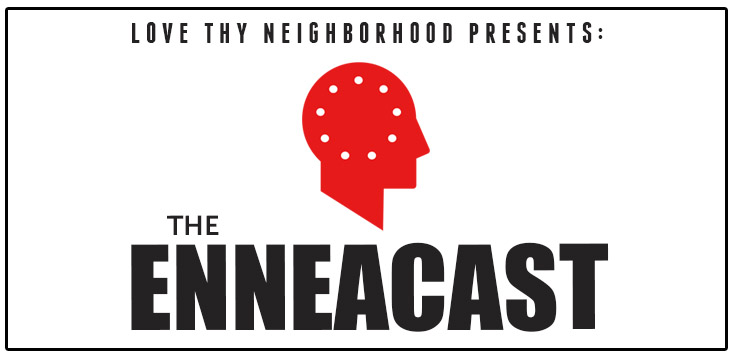 ---
---
How does the way we're wired affect our life? The EnneaCast explores personality, relationships and the gospel through the lens of the enneagram – with a little twist up our sleeves. Each episode features enneagram coaches, authors and counselors sharing their wisdom and playing funny games based on their personality. A production of Love Thy Neighborhood, The EnneaCast is hosted by Jesse Eubanks and Lindsey Lewis.
Be a part of the conversation! Submit your questions by visiting @LTNpodcasts on Facebook, Twitter or Instagram.
---
PODCAST EPISODES
---
---
ENTER OUR CONTEST!
ALL winners will receive a digital copy of our Enneagram Quick Notes, a searchable enneagram spreadsheet compiling the teachings of over 20 enneagram authors, AND a pack of newly developed conversations cards we've developed here at Love Thy Neighborhood called, SAY MORE. SAY MORE is a deck of conversation cards with 100 great questions to help you kick start engaging discussions. PLUS a few lucky people will win an additional book or game related to the Enneagram. Winners will be announced LIVE on the show starting in September!
ENTER FOR YOUR CHANCE TO WIN
---
Our podcasts are funded by generous donors just like you.
Choose your amount to make a one-time or recurring donation to the Love Thy Neighborhood podcast. All donations are tax-deductible.
If you prefer to give your donation via mail, you may send your gift to:
Love Thy Neighborhood, 1143 S. Third Street, Ste. B Louisville, KY 40203
and put "Podcast" on the memo line.